InteractionBot
InteractionBot allows you to break language barriers with features such as translation, language detection, and more! You can take advantage of the new discord options to translate any text, all with slash commands!
InteractionBot has some very useful functions for your server, here is some of them:
Auto translation
Detect language
Weebhooks
Custom config for member, guild or channel
Ban user for translation
Feature
Translation with discord interaction update and such more!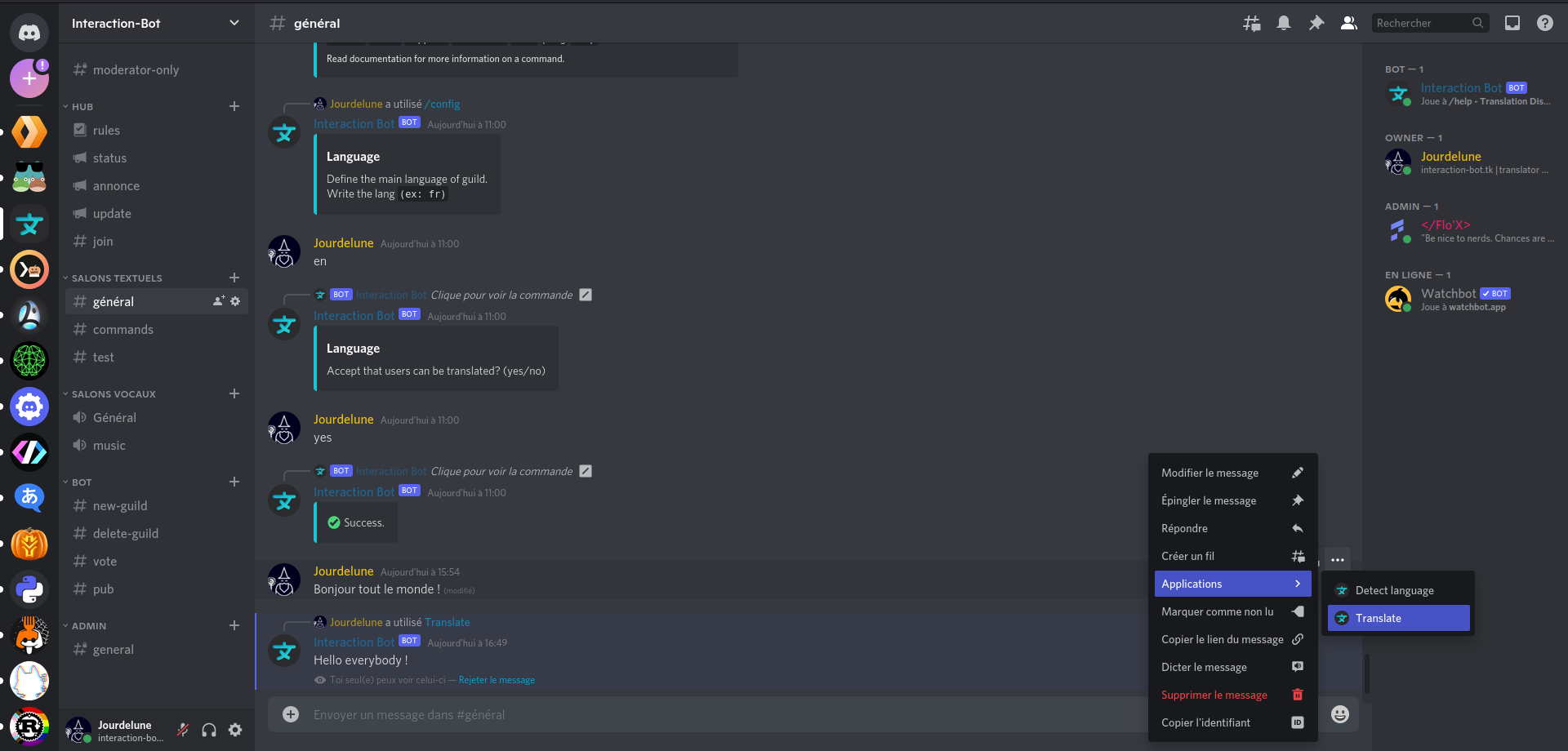 Links
Thanks you for watching!
This bot does not have any commands
Owners
Jourdelune
Admin Actions
Settings
Tags
Uptime
Uptime Checks (Total): 20460
Uptime Checks (Failed): 308
Uptime Checks (Success): 20152
Uptime Checks (Score): 0.9849462365591398
Bot Features
Statistics
Guild Count: 14
User Count (according to bot): 0
Shard Count: 0
Shards: No shards set. Try checking it's website or support server (if it has one)!,
Nerdville
Last posted statistics on: 2021-10-30T20:14:22.387060Z
Added to the list on: 2021-10-30T20:14:22.387060Z
Bot Flags: 7
View Public Audit Logs

Warning Agent P! You probably shouldn't be here unless you're solving a crisis!